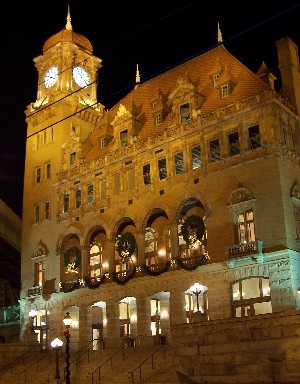 2004 Annual Meeting
Saturday, March 27
Richmond, Virginia

The meeting began at Main Street Station, which reopened Dec. 18. Richmond Transportation Principal Planner Vickey Badger gave us an excellent, informative tour.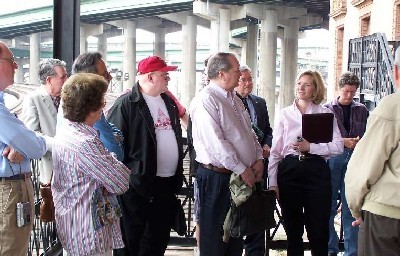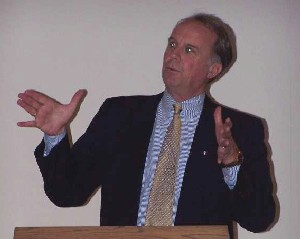 During lunch, State Senator John Watkins discussed progress on the Virginia–North Carolina High Speed Rail Commission and the rail-related legislation in the 2004 General Assembly session.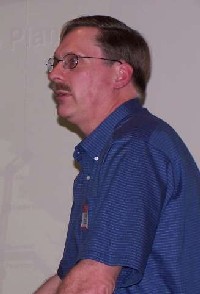 After lunch, Senior Transportation Engineer Alan Tobias of the Virginia Department of Rail and Public Transportation discussed progress on projects to improve the line between Washington and Richmond.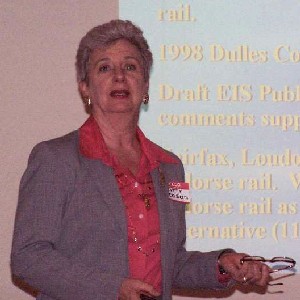 Patty Nicoson of the Dulles Corridor Rail Association discussed progress, plans, and community support for the Dulles rapid transit line.
Elections
The presentations were followed by the association's business meeting and a meeting of the board of directors. The board of directors—Allan Carpenter, George Billmyer, James Churchill, Neil Humphreys, Richard Peacock, Herbert Richwine, and Michael Testerman— was unanimously reelected by the members of the association.
The board unanimously reelected Michael Testerman as president, James Churchill as executive vice president, Herbert Richwine as treasurer, Dick Peacock as secretary, and Steve Dunham as chairman.